Assyrian art.
From the Vatican Museums in Rome. This depicts corpses floating in a river. Assyrian, around 650BC.
Greek vase - Achilles and Ajax playing dice. vase by Execias, 540 BC at the Vatican Museums.
Roman mosaic, from the Metropolitan in NY.
Melozzo da Forli, 1438-1494. Italian fresco at the Vatican Museums, Pinacoteca.
Painting at the Legion of Honor. Woman age 54.
Mosaic with small stones in Rome.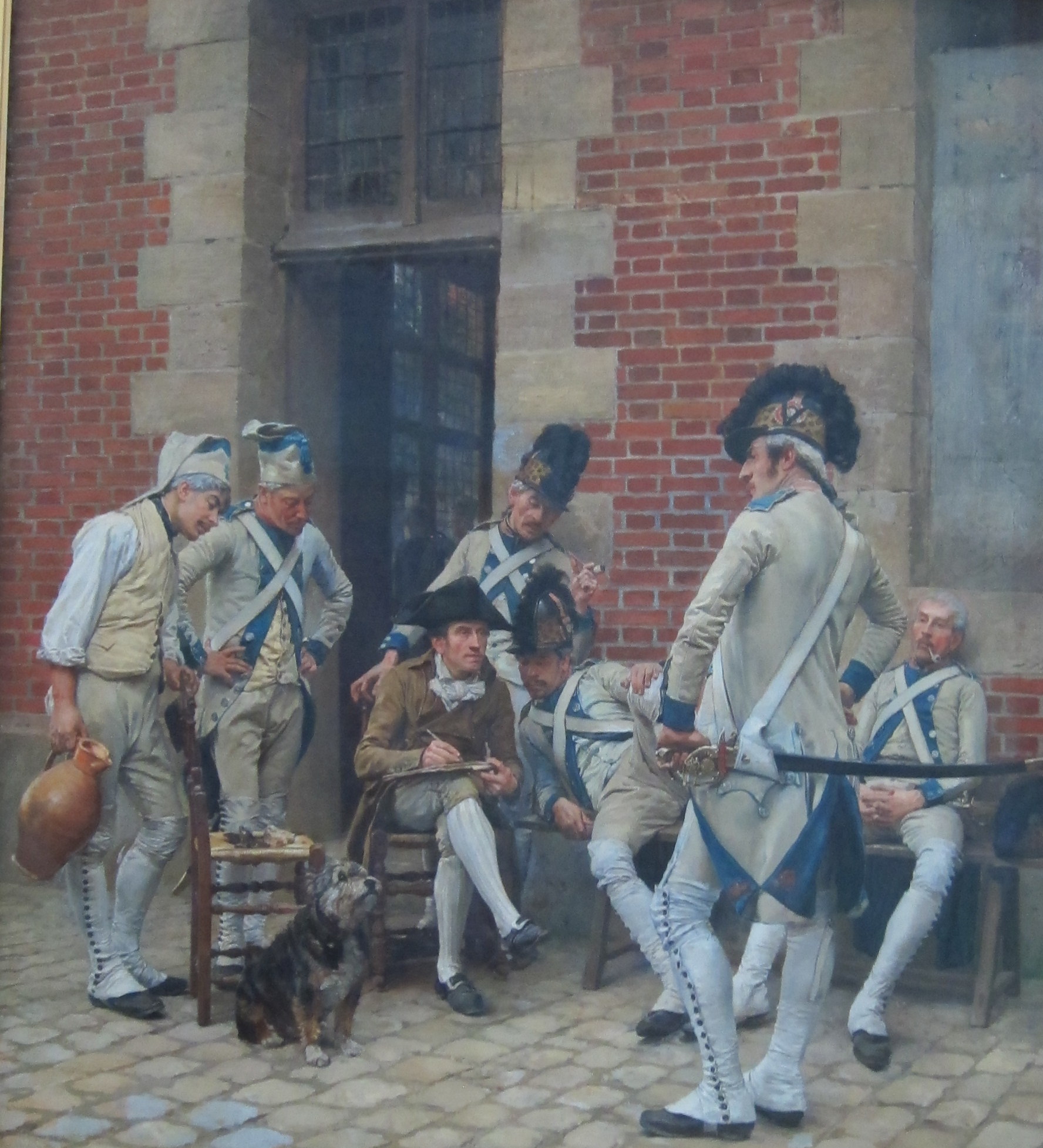 Oil painting by Ernest Messonier, 1815- 1891. The painting is in Hamburg, Germany. Messonier is knon for detailed Napoleonic battle scenes but this looks like a charming self portrait. It brings to mind Courbet's self portrait with models, including a nude looking over his shoulder.
Glass piece at Musse D'Orsay in Paris. What I love about this work is that instead of having lead between two different colors, in late 19th century there are two adjacent colors with no lead in between. That happens in the water section where there is blue and white. This influenced my desire to do fused glass works.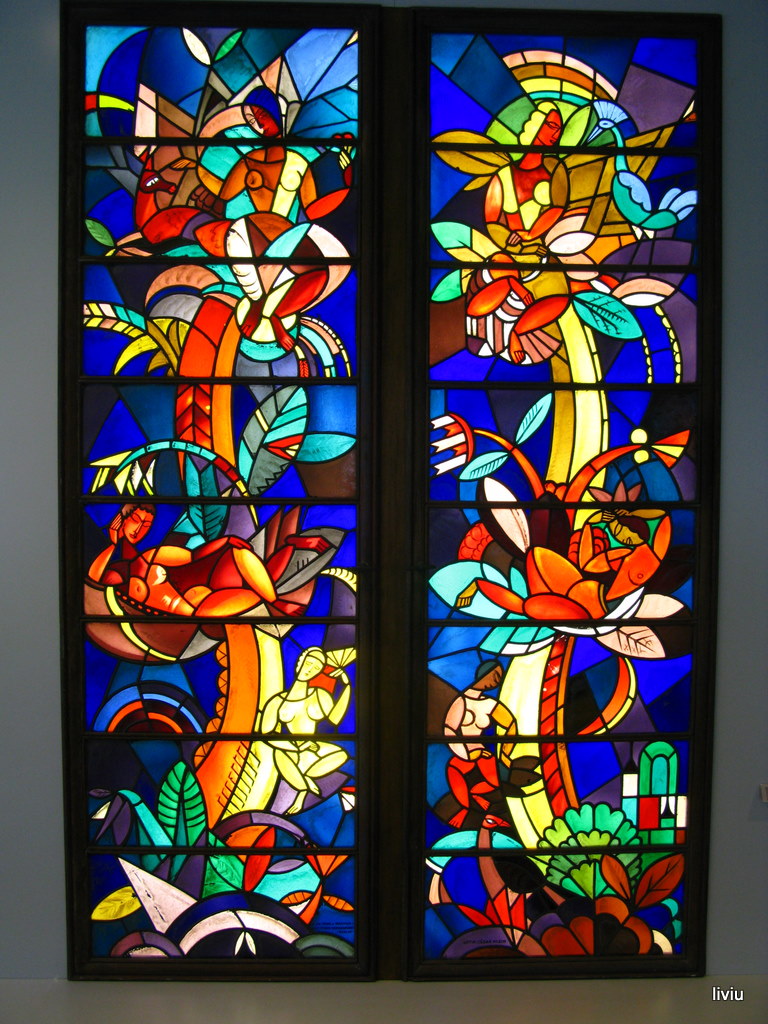 Frantisek Kupka, 1871-1957. The painting is in Houston.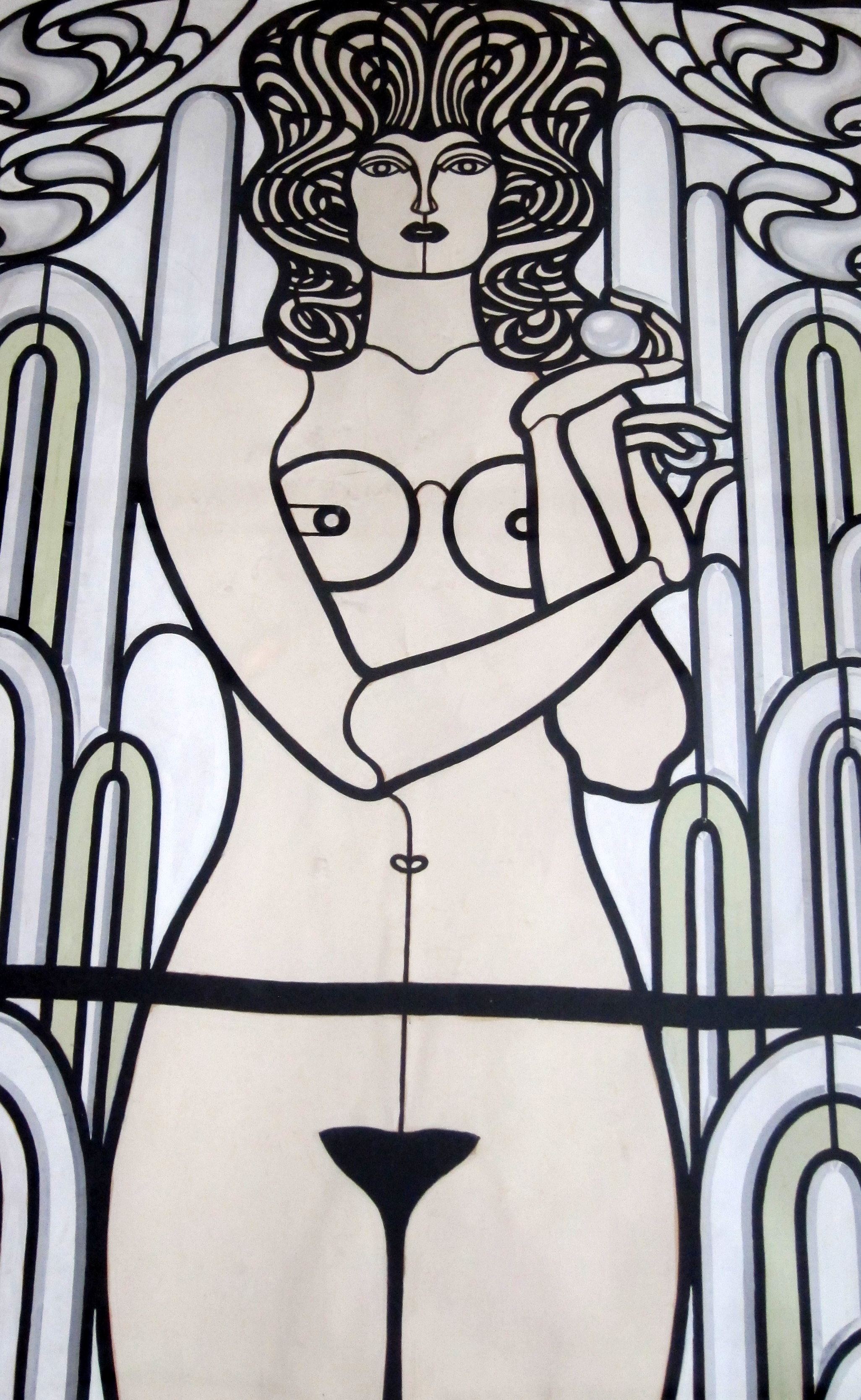 Escher, Adam and Eve in Portland Or.
Glass in Lyon. I'd love to be able to do something like this! I will attempt to find out how it was done and try to do something similar - maybe with patterns, figures and flowers. The next art work in the series is one of my favorite music pieces, it's by Mozart. The first time I was tempted to learn German was when hearing Mozart's Magic Flute.
Mozart's Magic Flute - Der Hölle Rache (the hellish revenge)
It was this music that got me going to spend years trying to lean German.